Description:
Looking for a rock-solid decorating idea? Try lining up a windowsill collection of these petite stone pumpkins.
Party  Theme:
Halloween
Type of Project:
Arts & Crafts
Materials Needed:

Assorted Pumpkins
Orange acrylic paint
Paintbrush
Black permanent marker
Twigs
Tacky glue

Step by Step Instructions:

Wash any dirt from the stones and let them dry completely.
Paint the stones orange, using two coats if necessary to cover. When the paint is dry, draw on faces with a black marker.
Glue a twig pumpkin stem atop each stone.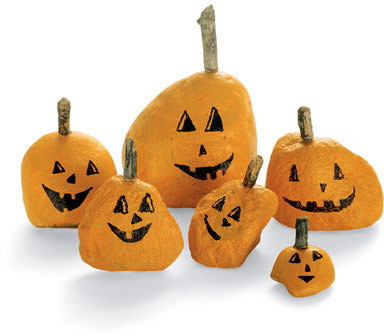 Check other party ideas.